One of the most frequent questions I receive from readers is how they can get their hands on the supplies I recommend (e.g., silver DecoColors, UV-free binder pages). For your convenience I've listed below all the tools and resources I personally use. Please note that I am not selling any of these items, just pointing you in the right direction.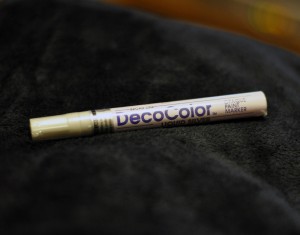 Several items have been featured in the following posts with additional commentary:
In many cases I've included an affiliate link which kicks back a small percentage of the purchase price to me (typically 1-5%) which helps make a dent in covering operating costs such as hosting this site.
Markers & Pens
Photo Printing
Athlete Appearances
Balls
Autograph Storage & Supplies
Mailing Envelopes
Subscriptions to Autograph Communities
Autograph Bag
Winter Gear
Camera
I encourage you to share your own experiences (and suggestions) with our community in the Comments section.