UPDATE: Thanks to everyone who participated – I loved reading your ideas! We've emailed our randomly selected winner.
Autograph University recently had its second birthday and in the spirit of the season I have two words for each and every reader of this site—THANK YOU! It's difficult to put into words what your participation—your questions, comments, emails, tweets—means to me. Autograph Unviversity is more than a blog, it's a community and I appreciate your being a part of it.
As a small token of gratitude I want to add this amazing Dwyane Wade autographed book to one of your collections.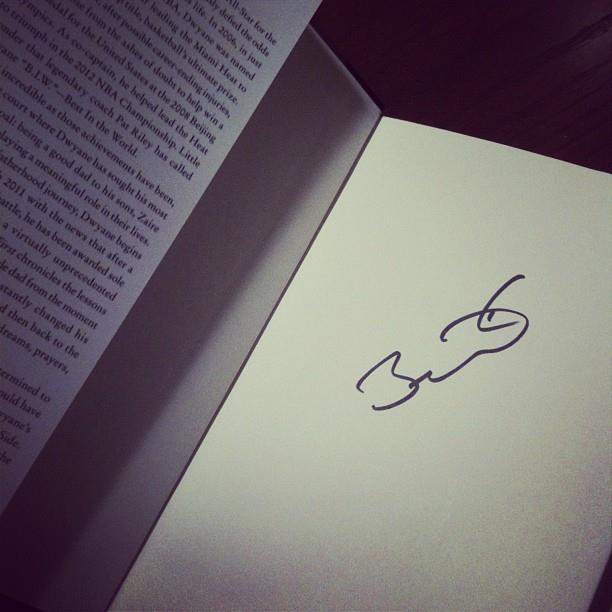 All you need to do for a chance to win is leave a comment and tell me your idea for a future Autograph University blog post or project. I want to hear your ideas.
I will randomly choose a winner on Black Friday at 10pm EDT (no need to wait in line). One comment per person and please use a valid email address so I can contact you if you win.
I look forward to reading your comments. Have fun, good luck and Happy Thanksgiving!