UPDATE: My sincere thanks to all of you for leaving such thoughtful comments. I've really enjoyed reading the nominations and I will announce the honorees next week. Our randomly selected winner of the Phil Jackson autographed book is Aaron Cheris—congratulations!
Every day I get your emails and lately I've been hearing more and more about how graphing has gotten tougher. The commercialization of the hobby is eroding the relationship between fans and celebrities, habits are changing for the worse, and prices for signings are higher than ever.
But in these challenging times the famous friends of the autograph community shine even brighter. I'm talking about celebrities and athletes who go out of their way to accommodate collectors, who pick up a pen with a smile on their face, who give back generously to their fans. These great signers deserve more than just our thanks, they deserve to be recognized. And we're going to do that by presenting them with an honorary degree from Autograph University.
I need your help selecting our inaugural Class of 2013. Leave a comment and tell me who deserves an honorary degree and why!
The Class of 2013 will be announced on June 28 in July and I will personally mail a diploma to each honoree.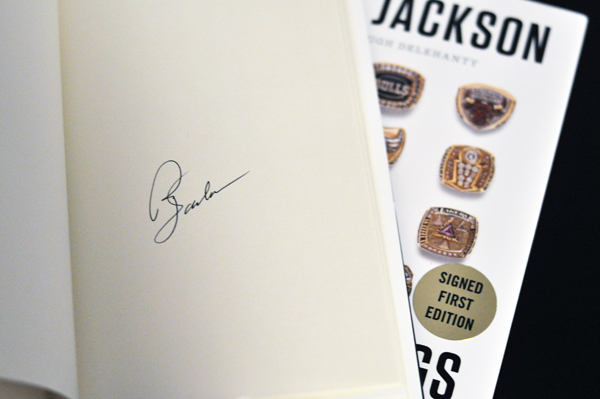 Phil Jackson Autograph Giveaway
What better way to celebrate the best signers than by giving away an autograph from one of the toughest signers? All you need to do for a chance to win is leave a comment with your nomination for the Class of 2013.
I will randomly choose a winner on Friday, June 21 at 10pm EDT. One comment per person and please use a valid email address so I can contact you if you win.
I look forward to reading your nominations. Thanks for helping me identify the best candidates for the Class of 2013!