In our inaugural Class of 2013 we have recognized six athletes who have gone above and beyond to accommodate autograph collectors over the course of their careers. Each of these friends of our hobby will receive an honorary degree from Autograph University as a token of our gratitude. Thank you to all the readers who submitted a nomination. We selected a very strong first class and I look forward to celebrating the very best signers with you each year.
CLASS OF 2013
Josh Hamilton ('13)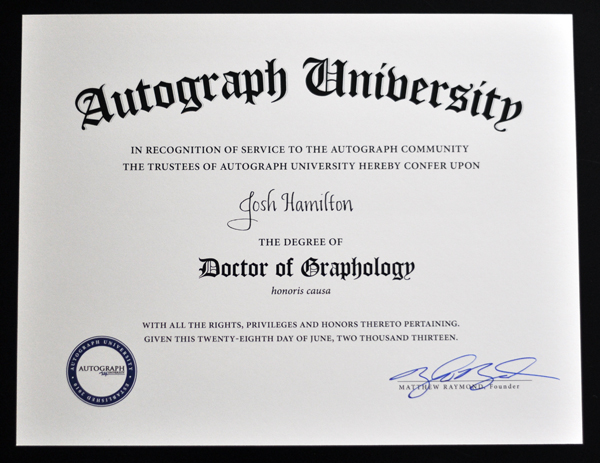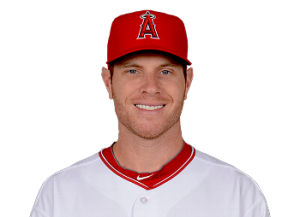 Since finding stability in Major League Baseball and life, Josh Hamilton has emerged as a superstar on and off the field. His fan-friendly nature is well documented; in addition to his accessibility in person he is also stellar TTM (75% as reported by SportsCollectors.net). Hamilton rounds out our Class of 2013 after receiving more nominations from Autograph University readers than any current ballplayer not named Pat Neshek.
NOTE: It appears Hamilton waits until after the season to respond to mail requests with most returned in time for the holidays.
Have you received an autograph from Josh Hamilton? Leave a comment and share your story with us.