In our inaugural Class of 2013 we have recognized six athletes who have gone above and beyond to accommodate autograph collectors over the course of their careers. Each of these friends of our hobby will receive an honorary degree from Autograph University as a token of our gratitude. Thank you to all the readers who submitted a nomination. We selected a very strong first class and I look forward to celebrating the very best signers with you each year.
CLASS OF 2013
Peyton Manning ('13)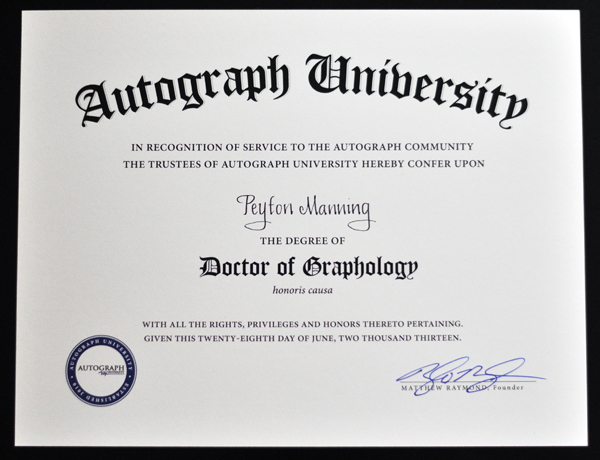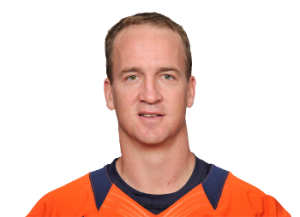 As a Boston sports fan you'd think it'd be tough to honor Peyton Manning. But the fact is it's more difficult not to like a guy who plays the game the right way and is so generous with fans. From tales of signing hundreds of autographs after training camp sessions to his TTM response rate (nearly 60% as reported by SportsCollectors.net) through his PeyBack Foundation, Manning stands in stark contrast to his foil in New England. While his playing days aren't over, he's been an exceedingly rare fan-friendly superstar over the course of his career and for that we honor him in our Class of 2013.
Have you received an autograph from Peyton Manning? Leave a comment and share your story with us.