In our inaugural Class of 2013 we have recognized six athletes who have gone above and beyond to accommodate autograph collectors over the course of their careers. Each of these friends of our hobby will receive an honorary degree from Autograph University as a token of our gratitude. Thank you to all the readers who submitted a nomination. We selected a very strong first class and I look forward to celebrating the very best signers with you each year.
CLASS OF 2013
Pat Neshek ('13)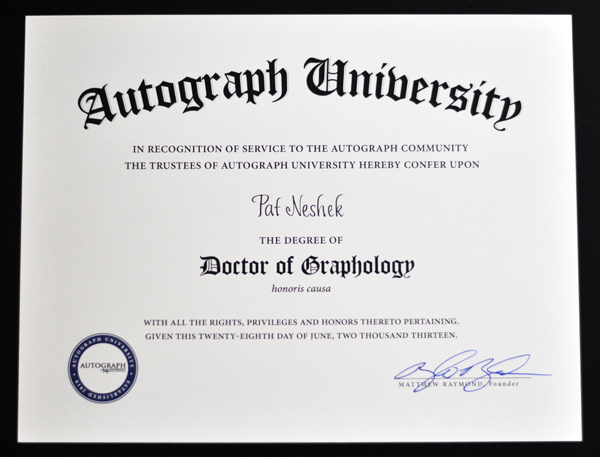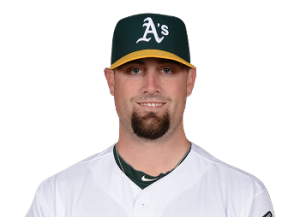 Toward the end of the 2006 baseball season I tracked down the Minnesota Twins team hotel in Boston. I was terribly inexperienced at the time—it was only my second time graphing in person—and I tentatively approached a group of collectors conversing on the sidewalk. Immediately I noticed a tall, lanky guy who just didn't seem to fit in. He didn't look like the typical grapher. After about fifteen minutes he shook everyone's hand and departed while I stood off to the side like a wallflower. I would regret that decision (or indecision). Later I learned that guy was Pat Neshek, a major league pitcher who isn't just a friend of the hobby, he's an autograph collector himself.
The reliever (now with the Oakland A's) chronicles his journey through baseball and graphing on his excellent blog, On the Road with Pat Neshek, which features an active message board full of autograph-related discussion. He responds to all TTM requests (instructions are front and center on his homepage) and will even trade you a signed card of his if you send any autographed sports card his way.
When I asked Autograph University readers who should receive an honorary degree they made it loud and clear that Pat Neshek should be in our inaugural class. I couldn't agree more.
Have you received an autograph from Pat Neshek? Leave a comment and share your story with us.